How to Protect Your Skin Against "Maskne"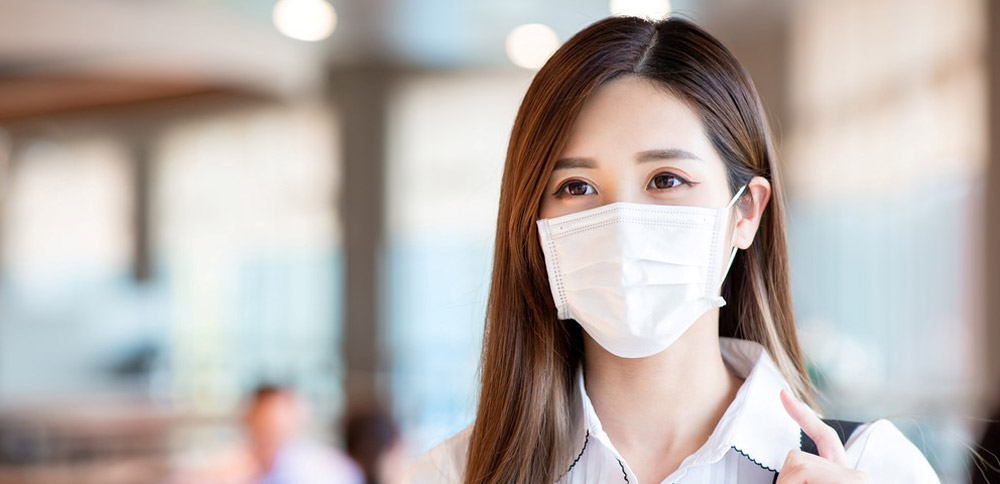 Masks have become a staple of daily life to curb the spread of Covid-19. However, having to wear a mask for prolonged periods of time have led to some experiencing a new issue with their skin—Maskne—acne caused by the constant wearing of masks.
Why is this happening?
Since masks are meant to keep droplets and fluids in, moisture and oil accumulate on covered skin, clogging pores and leading to blemishes and pimples, also known as acne.
That's not to say that Maskne is inevitable. You can continue to do your part to protect yourself (and others) while keeping your skin healthy. Dr Patricia Yuen, a dermatologist with more than 20 years' experience treating medical and cosmetic skin conditions, recommends the following steps to prevent or alleviate Maskne.
Proper Moisturising and Skincare
Remember: Don't touch your face, keep your face clean, and always moisturise after washing it!
Proper hydration and cleanliness ensure that the skin barrier is healthy and able to protect the skin, not just from external irritants, but the constant friction between the mask and face as well.
HydraFacial Treatment
These stressful times are as good a time as any to pamper yourself and your skin. The luxurious HydraFacial treatment combines cleansing, exfoliation, extraction, hydration and antioxidant protection simultaneously.
The treatment helps to treat congested and enlarged pores as well as improve oily or acne-prone skin. Soothing, moisturizing and non-irritating, HydraFacial is suitable even for sensitive skin types.
Nourishment with Vitamin C
Dr Patricia Yuen also recommends including Vitamin C-infused treatments or products into your skincare to improve the immunity and integrity of the skin.
An antioxidant, Vitamin C protects skin cells from damaging free radicals (unstable atoms that can damage cells) caused by UV exposure. It also helps repair damaged skin by encouraging healthy cell turnover and regeneration.
Specially formulated by our dermatologist, SKINSENSE is a medical-grade skincare line that includes a range of high quality Vitamin C products to choose from, depending on your unique needs and preferences.
For more personalised advice and targeted skincare treatments, contact Patricia Yuen Dermatology at 6235 1200 today.